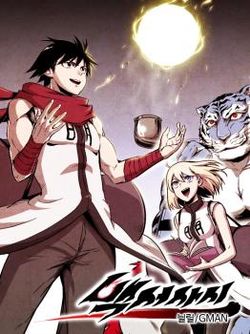 White Epic
(
백서사시
,
Baeg Seosasi
) is a Korean webtoon series written by
Nilil
and illustrated by
GMAN
. Beginning from mid-November 2015, the series is being published every Saturday on Korean webtoon hosting site
Lezhin
.
The story follows the adventures of Hong Kil Dong and Baek So Juh, the latter of whom is chronicling the former's journey.
---
A long time ago, a hero gathered other heroes and saved the day. There was a prophet who claimed there would be peace for a while - but, then it would get much worse. There would be a Hero and a Villain. Fast forward 500 years later, where we meet a very talented young travelling warrior-looking monk. He is tracking down man eaters for a specific purpose, wielding powerful Taoist Magic.
---
Nilil can be contacted via: blog.naver.com/emflf121
GMAN can be contacted via: blog.naver.com/mazen
Notes and Trivia
Edit
Nilil's series White Ascetic (백도사, Baeg Dosa) is the prequel to White Epic.